Scroll Shelf
[ Shelf with Hidden Storage ]
2022 Fall
GSD Design Seminar: Home-Active
Instructor: Robert Stadler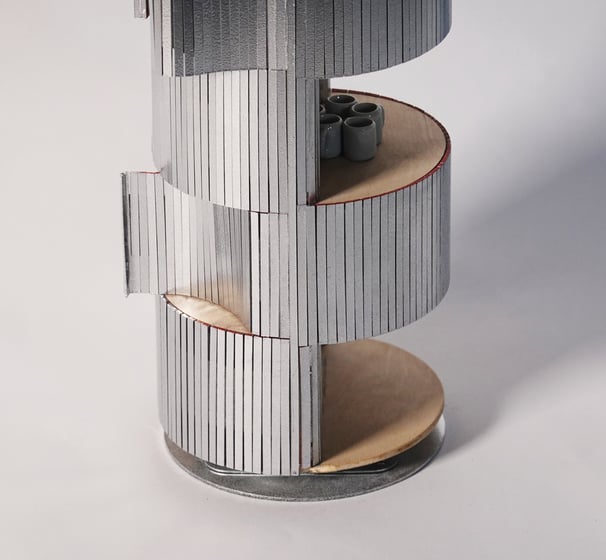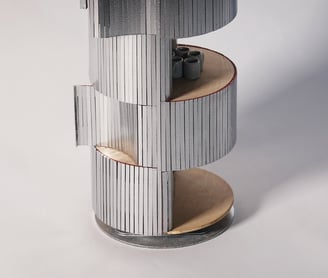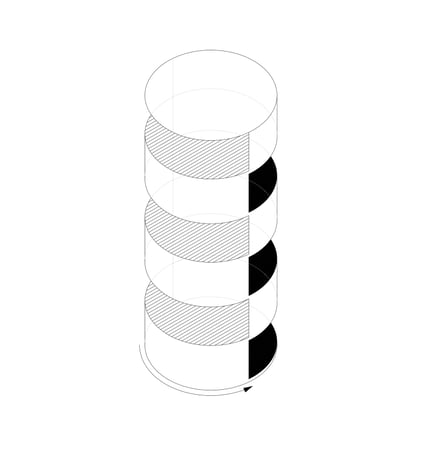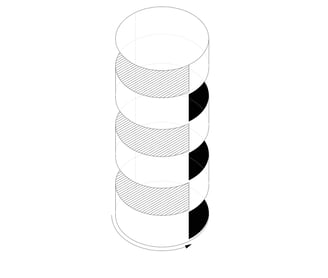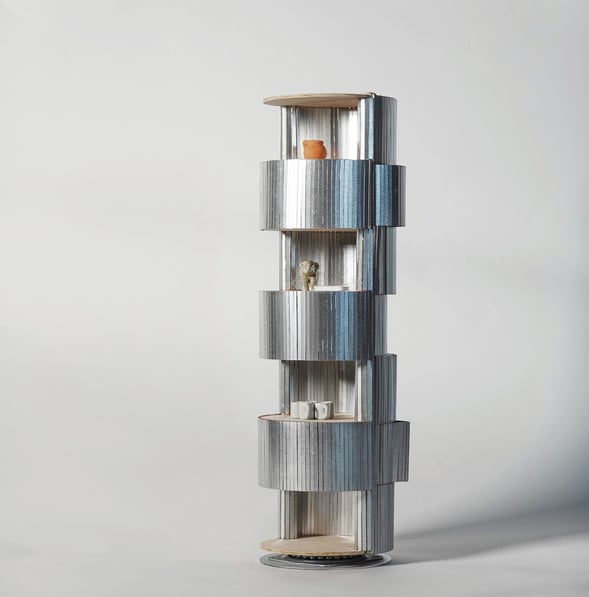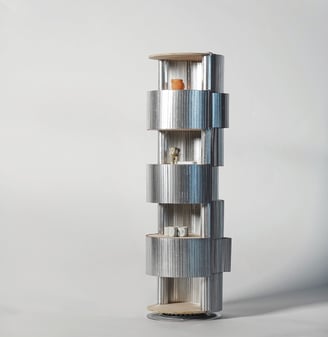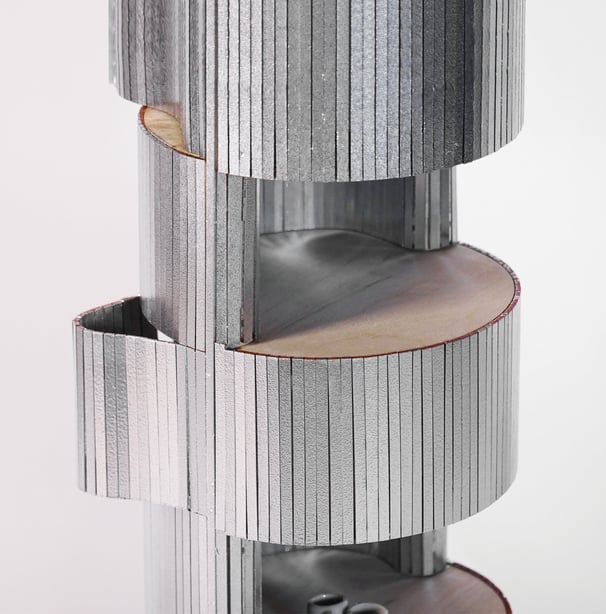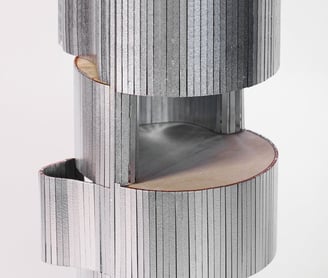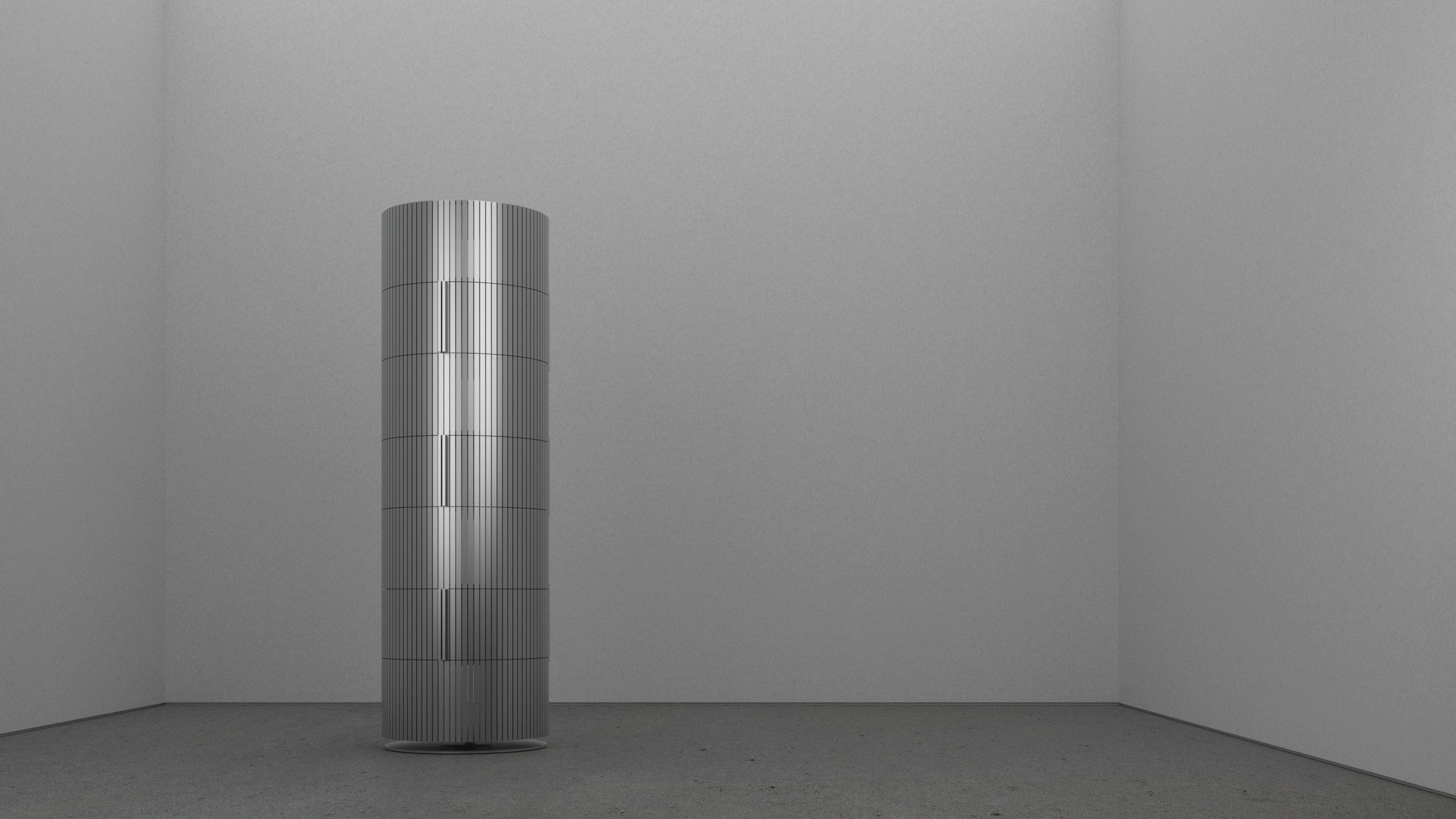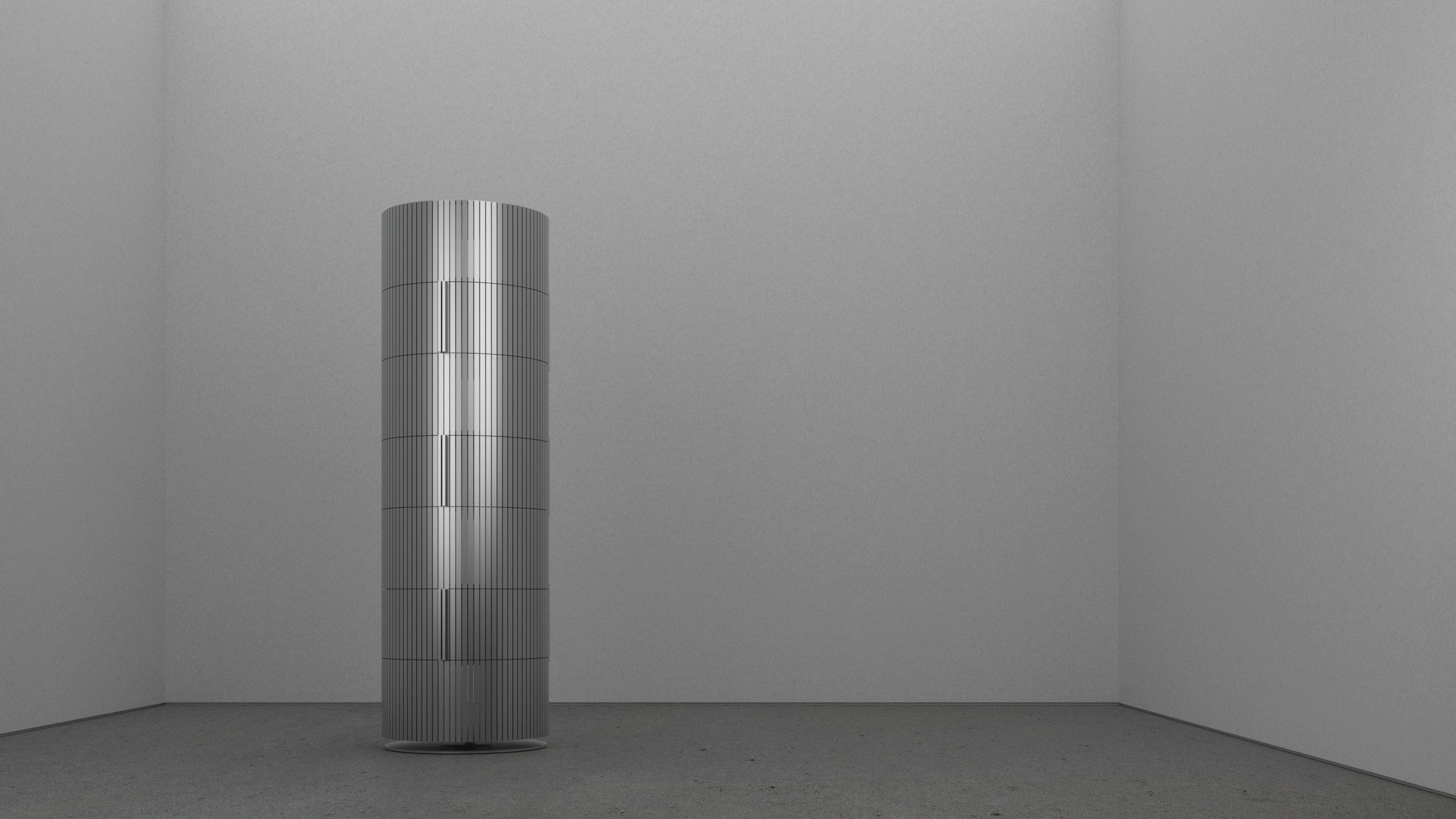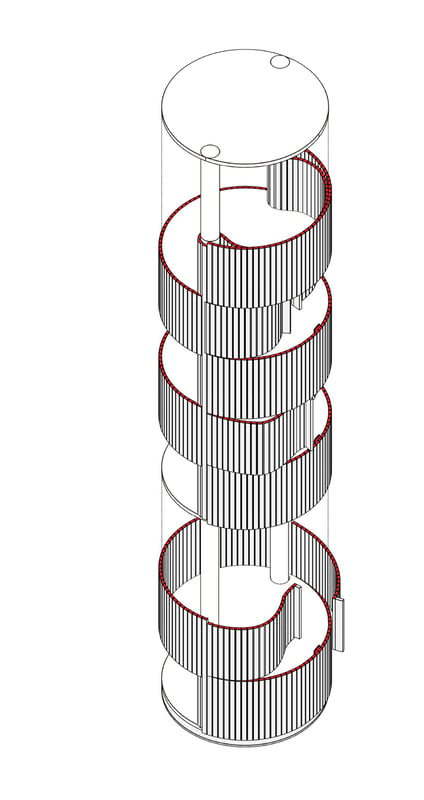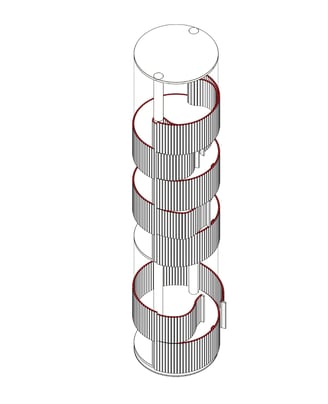 Roll shelf explores new ways of approaching storage furniture in the home setting. Thinking about personal storage that addresses the privacy needs but also activates the space instead of adding more forbidden zones at home.
This initial prototype imagines a shelf where the display part and the storage part exchanges as it's been rotated.
Metal tombour material is used as the skin to wrap around the wooden structure frame, providing flexibility on the hidden storage part. Making the cabinet enclosure into a playful landscape
Hinges at the bottom to enable the rotation.
A shelf, a column or a standing sculpture, roll shelf activates the home under different scenarios and use settings.